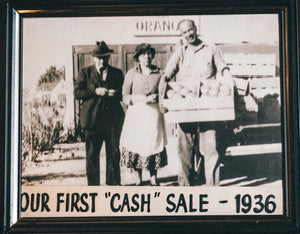 83 YEARS OF SERVICE
Carl's has been serving San Diego's bar supply needs since 1937. We provide premium service at a fair price and take pride in our reaction time to our customer's needs.
We are a small family-owned business which gives us the ability to give our customer that personal touch that is sometimes lacking in today's service industry.
WHOLESALE SINCE 1937
RELIABLE
Since Carl Strattman opened our doors in 1937, our business has been devoted to exceptional service above all.
EFFICIENT
We exist to serve, which means more than just drop offs and deliveries. We're here to build a relationship and ready to support any need.
ACCURATE
We take pride knowing that the products we deliver to our customers are exactly what our customers need. Nothing more, nothing less.
BECOME A WHOLESALE PARTNER
We have been in business for 83 years and some of our customers have been with us since their origin –up to 49 years. They value our business and we value their loyalty. They've placed their trust in our services to go above and beyond and in return, we ensure they have everything they need to be successful.